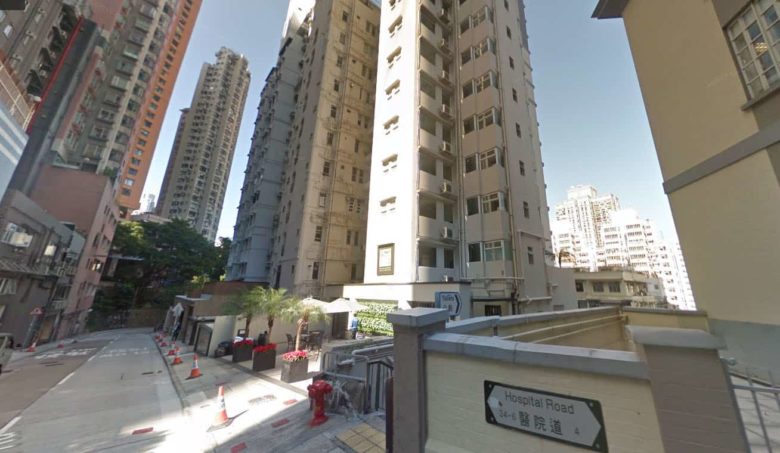 Weave's Mid-Levels location is set to open 1 August
Warburg Pincus-backed Weave Living has agreed to purchase a Kai Tak hotel as its sixth Hong Kong property, spending close to HK$390 million ($50 million) for the asset as the multi-family residential specialist continues to expand its portfolio.
Weave is picking up the 99-room building near the Kai Tak Sports Park in the city's Sung Wong Toi area in a joint venture with a US-based real estate investment firm, according to founder and chief executive Sachin Doshi, marking the four-year-old firm's first tie-up with outside capital since it raised $181 million from Warburg Pincus in November 2018.
"This is our first foray into funds management, as we have some third-party institutional capital which is going to take the majority of this deal and Weave will take a meaningful minority," Doshi told Mingtiandi. "This sets on a path where we raise more third-party capital for the assets, while the platform continues to provide management and participate in the real estate upside through our equity stake."
With this latest property planned for opening after the lunar new year in 2022, the former APG Asset Management executive now says Weave is "definitely in acquisition mode" as it looks forward to Hong Kong reopening its borders in the coming months.
Set to Open in the Mid-Levels
Weave plans to open the 30,000 square foot (2,787 square metre) property as Weave Studios – Kai Tak, making it the fourth addition to its set of single-room communities in Hong Kong. The soon-to-be-converted hotel is 2 minutes' walk from the newly opened Sung Wong Toi MTR station on the Tuen Ma Line.
Weave's Sachin Doshi says June and July were top leasing months
Since starting out as a co-living provider in 2017, Weave has broadened its product line to include corporate-oriented serviced apartments under its Weave Suites brand, and in March acquired a building in Hong Kong's Mid-Levels to move into family-oriented long-term rental apartments under its Weave Residences brand.
Once the Kai Tak project is online it will bring the company's portfolio to around 700 units citywide, which Weave estimates will have a gross asset value of $500 million with completion of the new project.
Keeping with the firm's emphasis on including amenities in its projects, the new facility will include over 4,300 square feet of shared space across three floors, including an outdoor terrace, wellness facility and quiet area for work-from-home needs.
The acquisition comes as Weave gets set to open its Weave Residences location at 6-8 Hospital Road near Cain Road in Central on 1 August.
Busy Summer
Despite Hong Kong requiring new arrivals to undergo 21-days quarantine, Doshi says that Weave has kept up occupancy by growing its share of the local market, with occupancy now evenly split between expatriate and Hong Kong residents.
With the city's COVID-19 restrictions beginning to ease, Weave has seen demand picking up for its managed offerings.
"We have had the most active months for leasing in June and July that we have ever had," Doshi said. "The number of units that we have leased in the last two months is more than at any time in the last four years."
With 600 units now available for leasing in the city, Doshi credits growing awareness of the company's brand as a primary factor in driving demand, with word of mouth helping to spread recognition among its target client base.
Hot Hospitality Targets
The company is understood to be paying less than HK$13,000 per square foot for its Kai Tak location, and Doshi says Weave sees potential for more purchases of hospitality properties in the coming months.
Encouraged by demand for its homes, Weave sees potential for more deals with its current partner, which Doshi describes as having a long history of Hong Kong deals, and potentially with other investors as it looks into the possibility of developing its own properties among other strategies for growth. He noted that, as it moves into a fund manager role, Weave will be providing acquisition, asset management, project management and operational expertise to its partners for market standard fees.
"By next year our portfolio should be over 1,000 units," Doshi said, adding that the Hong Kong market currently provides a good window of opportunity to grow in scale, with asset prices having come down significantly from 2019 highs.
"It's a good time to buy, and having access to more capital through this JV structure makes sense for our balance sheet," Doshi said. With the hospitality industry continuing to suffer through a readjustment period, Weave sees opportunities to pick up hotel or serviced apartment assets that could help it add to all three of its product lines.